AMERICAN EATERY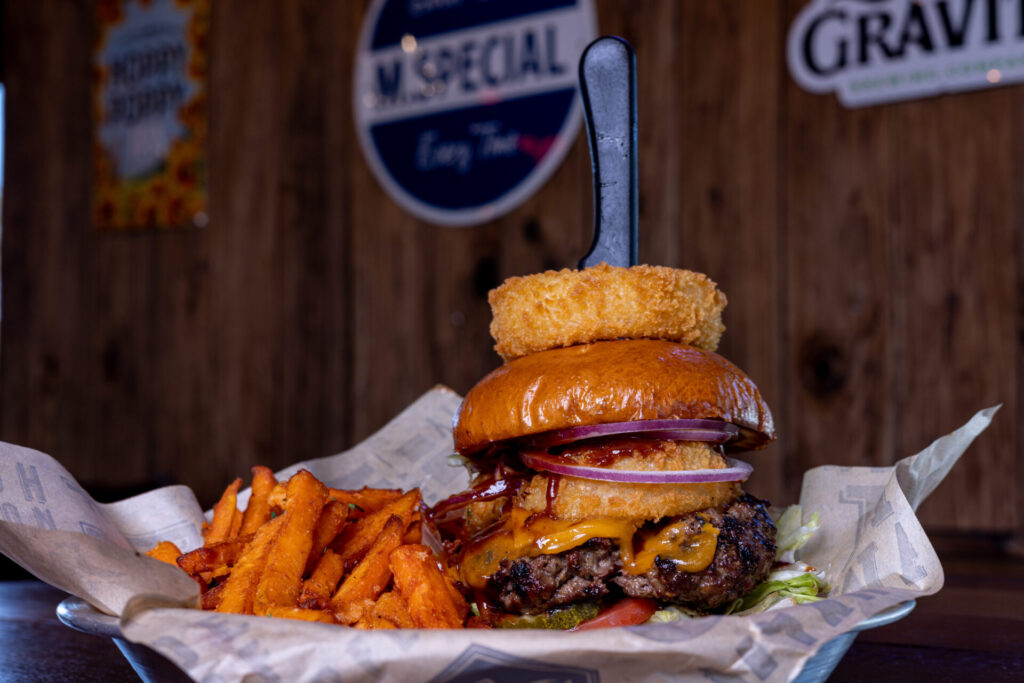 COWBOY BURGER
Hand pressed Flame Grilled Certified Black Angus Ground Beef, Smokey BBQ Sauce, Onion Rings, Cheddar Cheese, Lettuce, Tomato, Red Onion, Blast Sauce, Pickles on a Toated Brioche Bun.
825 NACHOS
House Made Corn Tortillas Chips, Refried Beans, Nacho Cheese, Shredded Cheddar Cheese, Tomatos, Jalapenos, Green Onions, Cilantro, Cilantro Lime Crema and Taco Sauce.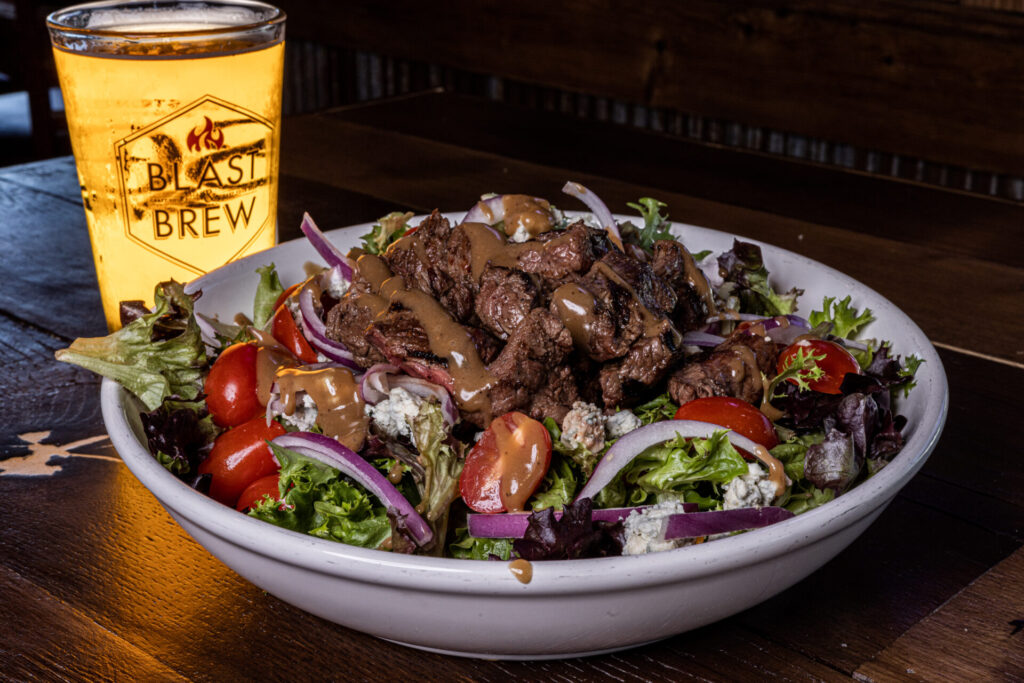 FLAME GRILLED STEAK SALAD
Flame Grilled Steak on a bed Mixed Local Greens with Bleu Cheese Crumbles, Cherry Tomatos, Red Onions served with Balsamic Vinaigrete.
CORN CHOWDER
Creamy and Rich Chowder with Corn, Chopped Bacon, Yukon Potatoes, and a hint of Cayenne Pepper topped with Scallions.